Development and deployment chassis from LCR address SAVE compliance for integrated systems in Army ground vehicular electronics that require adherence to the standard. Payload compatibility for SOSA aligned and CMFF payloads in C5ISR target applications.
7 Slot SAVE Compliant VPX Chassis
The SAVE-720 is a SAVE compliant rugged deployment chassis that supports 7 x 3U VPX SOSA aligned boards plus 2 x VITA 62 PSU's. Includes the complete connector complement as specified under the SAVE standard.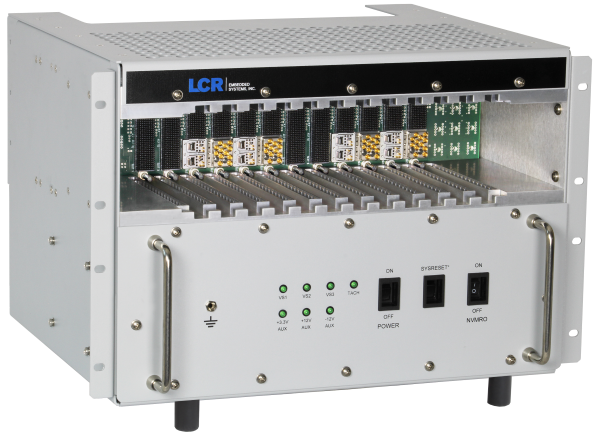 SAVE System Integration Development Chassis
The DK3-SAVE is a versatile 19" benchtop development chassis for the test and integration of SAVE compliant systems intended for deployment in army ground vehicles. Open access and SAVE compliant connector set.