LCR Embedded Systems receives a Best in Show Award at the Army Aviation Association of America (Quad A) held in Nashville, TN on April 26 through April 28, 2023.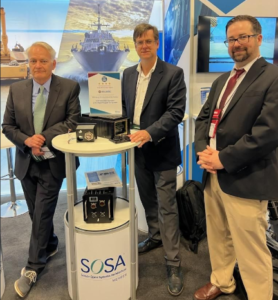 The RTS-210 was presented with the 4-star recognition in the Military Embedded Systems awards program. The product is a dual slot rugged chassis designed for VPX and SOSA aligned payload and enables testing in real world application installations.
This Two Slot Rapid Rugged Test System supports a VPX payload boards set plus single VITA 62 power supply. It is supplied with a front expansion module that provides easy access for integrators to install Meritec cables for testing.
The RTS-210 combines functional and environmental testing and demonstration in a development package that's deployment ready. It supports a streamlined testing process leading to the full deployment system.
Learn More About Our Award Winning Rugged Test System