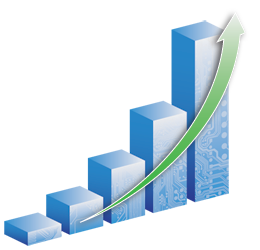 Our customers must operate in a world of ever-increasing complexity and budgetary pressures, and LCR Embedded Systems is committed to a sustained, structured, companywide
Continuous Improvement Initiative
as a means of ensuring that our design, management, integration, and manufacturing capabilities continue to stay ahead of customer requirements.
Our Continuous Improvement Initiative is team-based and driven by our Leadership Team, Steering Committee, and the individual project-based Project Teams.

Leadership Team: Reconciles the CI Initiative to the company vision, purpose, and corporate goals, and defines the authority and boundaries for the Steering Committee and Project Teams.
Steering Committee:


Provides direction to the Project Teams in terms of scope, boundaries, responsibilities;
Sets the number and priority of CI Projects;
Reviews and approves recommendations;
Ensures that CI Projects are meeting the intent, spirit, and direction set by the Leadership Team; and
Assigns and trains the Project Teams.

Project Teams: Plans and implements individual CI projects, and is comprised of the most knowledgeable stakeholders (across all levels and functions) in the various workflows, with a vested interest in success.
The CI Projects are documented and recorded in concert with AS9100 C requirements, and the Project Teams follow the LEAN process improvement principles, including:
Define the problem,
Set CI goals,
Identify the current state map (collect data as required),
Define the ideal state map,
Establish an implementation plan,
Define what success looks like (including success measurements),
Implement the plan,
Measure and review results,
Adjust as required, and
Celebrate!