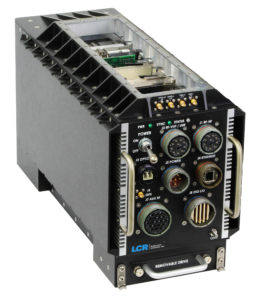 Systems Integration
At LCR, in addition to offering proven rugged chassis for mission critical defense programs, our experienced and engaging staff can provide payload integration that enables out of the box installation and testing of your application specific hardware and software. 
All LCR chassis can include COTS standard or custom backplanes and power supplies, custom I/O panels and tailored environmental testing to meet your specifications. In addition, our systems engineering team can take things one step further by installing identified boards and performing a custom suite of testing to ensure the foundational backbone of your system is application ready. Focusing on VPX, SOSA, VME and cPCI Serial architectures.
Holistic Design Approach
Complex system design tasks take on a level of interdependency that must be addressed. Adhering to a holistic design approach, system testing may include; basic communications, signal flow analysis, high speed signal integrity, data integrity, power envelope determination, data read / write accuracy, thermal design, I/O requirements, cabling, media conversion and environmental demands. At LCR, we understand that top system performance is only achieved when every aspect of the design is considered.
Our Partner Ecosystem
LCR is partnered with leading technology suppliers in the embedded computing industry. In leveraging these long term relationships and best in class products, LCR can assist in board selection and system design as we help move your project from development to deployment.
VPX and SOSA Systems 
As demand for VPX and SOSA aligned systems continues to increase, the LCR engineering staff is fully engaged and ready to support the integration activities our customers require. A key aspect of VPX integration is in providing the compute, network and precision timing functions that serve as the foundational elements supporting your application specific payload elements. VPX module integration takes into account overall system connectivity supporting Ethernet, PCIe and other high speed data protocols in addition to module interoperability. As members of the VITA and SOSA organizations, the LCR engineering staff keeps abreast of the latest developments regarding both architectures.