LCR Embedded Systems' position as the go-to supplier for the most unique design and manufacturing challenges has given us an unparalleled ability to perform analysis and optimization well beyond that offered by our competitors. Thanks to this experience, our customers can enjoy the advantages of field-proven, standards-based form factors no matter how demanding their particular requirements may be.
Having lived on the cutting edge of design and manufacture for so long has also given us a profound level of insight into the overall landscape of design and applications — what kinds of solutions work best for which applications today, and how those solutions are likely to evolve tomorrow. The graduate-level research experience of our technical staff further enhances this insight, resulting in a variety of research and development activities on topics of pressing concern to our customers, including those listed below.
If you have any questions about our research-related activities, we'll be happy to discuss them with you. Please contact us at research@lcrembedded.com.
---
Advanced Thermal Management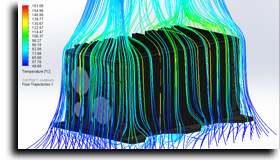 As power and performance of electronic components increases, the thermal load generated by these devices increases as well, leaving many embedded systems desperately in need of new solutions for heat dissipation or even for putting waste heat to constructive use. LCR Embedded Systems is currently exploring a variety of new techniques such as creative system or enclosure geometries and waste heat harvesting to improve the thermal performance of embedded systems in harsh environments without adding weight or increasing power demands. Through this research, we seek to improve SWaP-C as a whole rather than balancing trade-offs between size, weight, power, and cooling performance.
High-Altitude EMP and Radiation Shielding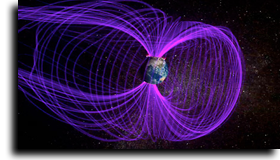 The simplest examples of magnetic shielding — physical sheaths or cages of conducting material — can both protect equipment inside the cage from interference coming from outside, or keep the electromagnetic signature of the equipment from leaking into the outside world where it could be studied and reveal more about the operation of the equipment than is desired. Other forms of shielding perform in a more active fashion, superficially similar to the operation of a pair of noise-cancelling headphones, which actively cancel out unwanted acoustic waves. Thanks to our on-staff research experience and industry relationships, LCR Embedded Systems is investigating passive and active forms of shielding and how they can be made available to customers without negatively impacting the performance of an overall system.
Rugged Design: Shock and Vibration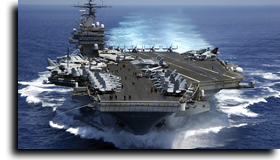 The environments in which our equipment must operate can be both uniformly harsh and wildly varying, as in the case of a submarine's bulkhead-mounted embedded system which must continue to operate whether the vessel is cruising uneventfully or being subjected to violent and highly discontinuous impulses like depth charges or mines. As the pioneers who brought the performance benefits of AdvancedTCA to harsh environments through rugged design, LCR Embedded Systems has created several novel shock isolation systems, and continues to research new ways to allow critical systems to operate safely and securely despite the most unexpected challenges, and even to make use of the unwanted mechanical energy created by shock and vibration.
Unmanned Vehicle Systems
It's hard to think of a single market, large or small, that won't be greatly impacted by the advent of unmanned and autonomous vehicle systems of all shapes and sizes. Emergency response, aerospace and defense, agriculture, utilities, commerce, and basic research have already been disrupted, and the trend shows no sign of stopping. In fact, so disruptive does this new technology promise to be that the entire market landscape is shifting seismically as new ones are created and old ones fade or are combined. LCR Embedded Systems is pleased to be researching the areas of self-configuring unmanned systems, SWaP-C related concerns, and integrated UVS and pod designs that make the pod itself into an active part of the overall system.
Advanced Manufacturing: Composites and Rapid Prototyping
One of the most exciting developments in recent years has been the hand-in-hand arrival of rapid prototyping and composite materials in the manufacturing world. While the advantages of these technologies were often seen as requiring a trade-off in EMI or thermal performance, recent advances have made it clear that composites and 3-D printing can offer even better thermal and shielding performance than traditional materials and manufacturing techniques. LCR Embedded Systems is very excited to investigate these new technologies and looks forward to offering the cutting-edge advantages they bring to our customers.