Support and Solutions from Initial Design to Deployment
In VPX architecture systems, the path towards deployment ready solutions often begins on the benchtop in an open access development chassis. When the initial development stage is complete, it's time to move from the safe confines of the lab to the harsh reality of the field for on platform demonstration and testing.
LCR's Develop – Demonstrate – Deploy approach includes products designed to facilitate smooth and fast transition between each stage of system realization to ensure on time delivery and reliable performance in critical applications.
LOCK IN THAT NEXT PROGRAM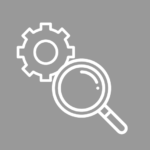 Stage 1: Benchtop System Development
Our popular DK line of Development Chassis offer a full set of features that will kick start your efforts. Open access and 19" solutions for VPX and SOSA aligned 3U and 6U boards.
Stage 2: Field Test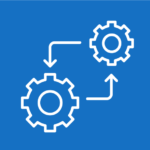 and Demonstration
RTS Rugged Test Systems take the lab results out into the field for testing and on platform demonstration. RTS chassis have the look and feel of the final deployable chassis.
Stage 3: Deployment Ready
Systems
Work with our team as you make the transition over to a deployable ATR chassis. Products based on field proven designs from LCR's family of solutions for VPX and SOSA aligned board payloads.