HPEC at the Edge – ISR/EW Applications
For HPEC requirements at the tactical edge, this dual slot integrated system addresses demanding RADAR, SIGINT, EW and EA applications. The system features 3U SOSA aligned payload modules including a high performance Intel Xeon Processor, Xilinx UltraScale+ FPGA module or RF tuner / transmitter module.
The rugged design offers an ample I/O complement including 11 receiver and transmitter channels including clock and sync with DisplayPort, USB, LVDS and an 1Gigabit Ethernet Fiber data interconnect making it an ideal C4ISR Modular Open Sensor System (CMOSS) for harsh environments. A high performance Intel Xeon processor with the I/O intensive profile provides nearly 518 GFLOPs of computational power to meet the high bandwidth signal I/O requirements in today's mission critical deployments. A second slot utilizes the compute intensive profile with full aperture VITA 67.3 D NanoRF connectivity.
The system leverages LCR's 200 Series SWaP optimized AoC3U-210 chassis for VITA 48.2 conduction cooled modules supporting 2 payload and 1 VITA 62 PSU slots (28V, 270V with integrated hold up options) with SATA connection routed to I/O connector. The backplane provides a fat pipe connection for 40Gb Ethernet between the two modules. The system also shares a 10Gigabit control plane and a full fat pipe of GEN2 PCI-Express expansion plane connection easing integration and development inside the chassis.
Also consider LCR for system integration services and environmental testing.
Download PDF Datasheet Download Chassis Brochure
Custom topologies supporting VPX and SOSA aligned payload module profiles
Support for 1000BASE-BX, 1000BASE-KX, 10GBASE-KX4, 10GBASE-KR, or 40GBASE-KR4
2 slot custom backplanes for your payload set
VPX and SOSA aligned slots support VITA 66 and 67 Optical and RF I/O
Conduction cooled with forced air assist or passive fanless configurations
Cooling for aggregate payload power approaching 150W
Side walls form enclosed air chambers isolated from the modules
Concentrated air flow runs co-planar to heat sink fins
Single VITA 62 power supply
MIL-STD-704E, MIL-STD-1275
Size: 5.61" (H) x 6.96" (W) x 13.53" (D) including connectors and mounting plate
Weight: approximately 17.0 lbs. including payload
Application driven custom I/O panels with MIL-STD connectors
VITA 48.2 conductive cooling with air assist
Designed to meet a variety of MIL-STD-810, MIL-STD-461, MIL-STD-167 and MIL-S-901D methods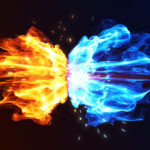 Interested in learning more about thermal management?
Read the article Bridging the Cooling Gap in High-Speed Embedded Systems
Watch the webinar Driving the Heat Out of Embedded Military Systems
Watch the webinar Solving Military Thermal-Management Challenges