AoC3U-100 VPX Rugged Packaging Solution
The AoC3U-100 is a robust packaging solution for sensor applications where high speed RF and optical processing payload modules are used in EW / ISR operations as well as a range of radar applications. Intended for airborne and ground usage in critical defense assets, the AoC3U-100 addresses the need for deploying high speed RF signal processing capability in a range of applications supporting the new electronic warfare reality.
The precision engineered chassis includes a single slot backplane with the 3U VPX or SOSA aligned slot profile you require for the designated plug in card to be installed. Providing the highest levels of signal integrity, the backplane, I/O panel and connector set are customized for your board and include the most advanced connector technology available.
Part of our AoC, air over conduction cooled chassis line, the AoC3U-100 is designed to maintain safe operating temperatures for high power VITA 48.2 conduction cooled payloads. The chassis combines forced air with conduction cooling to dramatically increase thermal management capacity while leveraging readily available VITA 48.2 plug in modules.
The AoC3U-100 reflects design practices in use across the LCR family of proven ATR chassis designed to meet a range of MIL-STD-810 and MILSTD-461 test methods.
Also consider LCR for system integration services and environmental testing.
Download PDF Datasheet
Download Brochure
Slot profiles supporting VPX and SOSA aligned payload module profiles
Support for 10Gbe, RF and optical I/O combinations
VITA 66 and 67 Optical and RF support
Conduction cooled with forced air assist
Cooling for aggregate payload power approaching 140W
Side walls form enclosed air chambers isolated from the modules
Concentrated air flow runs co-planar to heat sink fins
Integrated small form factor DC power supply
2.86" H x 5.72″ (W) x 12.45 "(D) excluding connectors and mounting plate
Weight: Approximately 10lbs including payload
Application driven custom I/O panels with MIL-STD connectors
VITA 48.2 conductive cooling with air assist
Designed to meet a variety of MIL-STD-810, MIL-STD-461, MIL-STD-167 and MIL-S-901D methods
Gasketing for protection against EMI and environmental ingress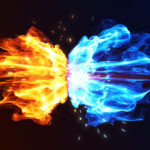 Interested in learning more about thermal management?
Read the article Bridging the Cooling Gap in High-Speed Embedded Systems
Watch the webinar Driving the Heat Out of Embedded Military Systems